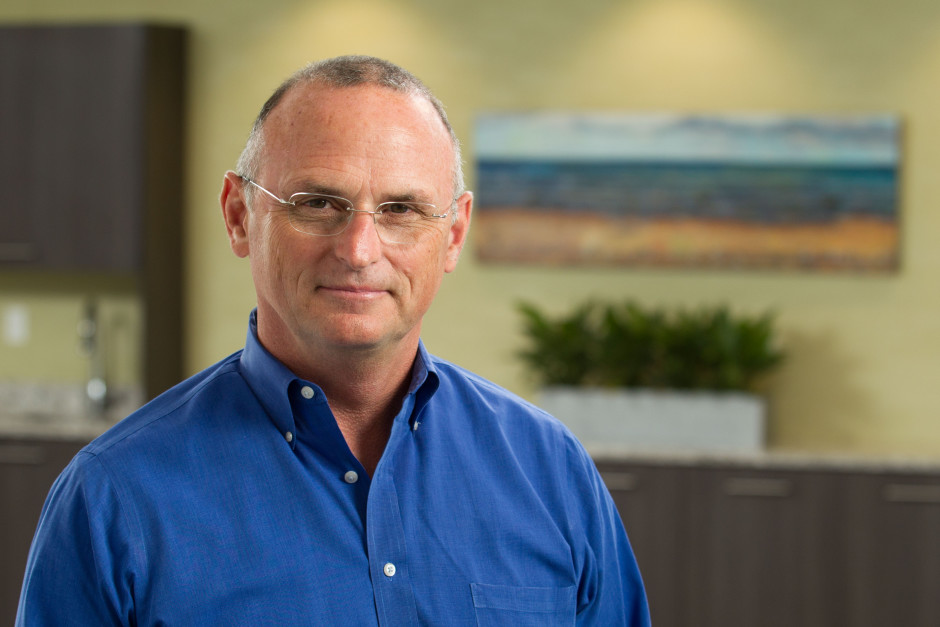 Holland, MI – January 28, 2015 — Holland Board of Public Works (BPW) Business Services Director Dan Nally has been named Newsmaker of the Year in the Sustainability category by the Grand Rapids Business Journal. In an awards ceremony at Meijer Gardens this morning, the publication awarded Nally for his leadership in building a sustainable, affordable and reliable energy future for the Holland community, including development of the coming Holland Energy Park.
"It was an honor to receive this award alongside so many other important community influencers," said Nally. "I'm thankful to belong to a great team of forward-thinking colleagues at the BPW who all share the same positive vision for the Holland community."
Joining Holland BPW in 2007, Nally has been a driving force behind development of the next generation of power generation in Holland. In 2008, Nally and a team from the BPW took the conversation about Holland's future energy into the public space, eventually leading an innovative Sustainable Return on Investment study to seek a solution that met the community's needs for sustainability, affordability and reliability. The results pointed toward combined cycle natural gas technology, and 2014 marked several milestones for the project including the release of the plant's striking architectural designs, site preparation and environmental land remediation.
"Dan is all about doing things the right way the first time, and that's a value that's deeply held in Holland," said Dave Koster, general manager for the Holland BPW. "We're truly thankful to work alongside him."
About Holland Board of Public Works
The Holland Board of Public Works (HBPW) is a community-owned enterprise providing electric generation and distribution, water, wastewater treatment and broadband utility services to nearly 28,000 business and residential customers in the Holland area. HBPW is committed to enhancing the economic and environmental vitality of the community, providing reliable services at the lowest rates achievable through innovation, efficiency and professional operations.