Where is it?
After in-depth study and location search to determine the best place to build a new power generation facility, the HBPW settled on a property located at the east end of Holland. The land approved for purchase is a 9.7 acre commercial/industrial parcel located around the intersection of Fifth Street and Fairbanks Avenue.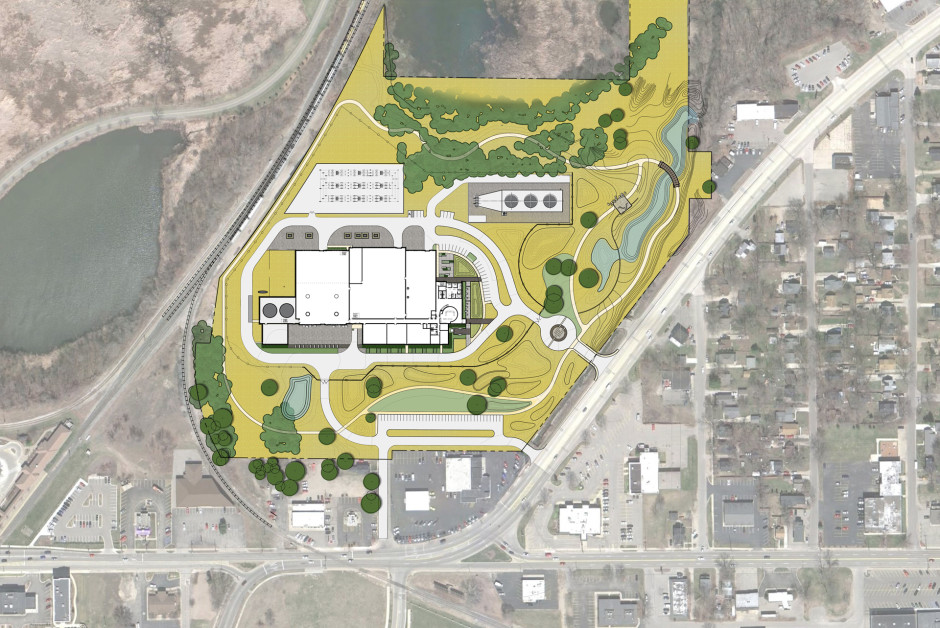 Finding the Right Place
It was complex decision to make. The Holland BPW began site selection for the new facility by looking at nine potential sites across the community. Considerations that helped identify the site included:
Site conditions
Available space
Access to water and gas supply
Road access
Location of the 138kV transmission lines
Proximity to downtown
Development costs
In addition, for services like snowmelt–and possibly district heating–to be cost effective, the site needed to be close enough to downtown to allow for efficient transfer of heat. The provision of those services is an important part of the economic and energy efficiency goals in the Community Energy Plan.
Aesthetics
With thoughtful design, careful construction and the installation of an attractive greenbelt, the facility and its surrounding area will provide an aesthetically pleasing entry way at the east end of the City of Holland.