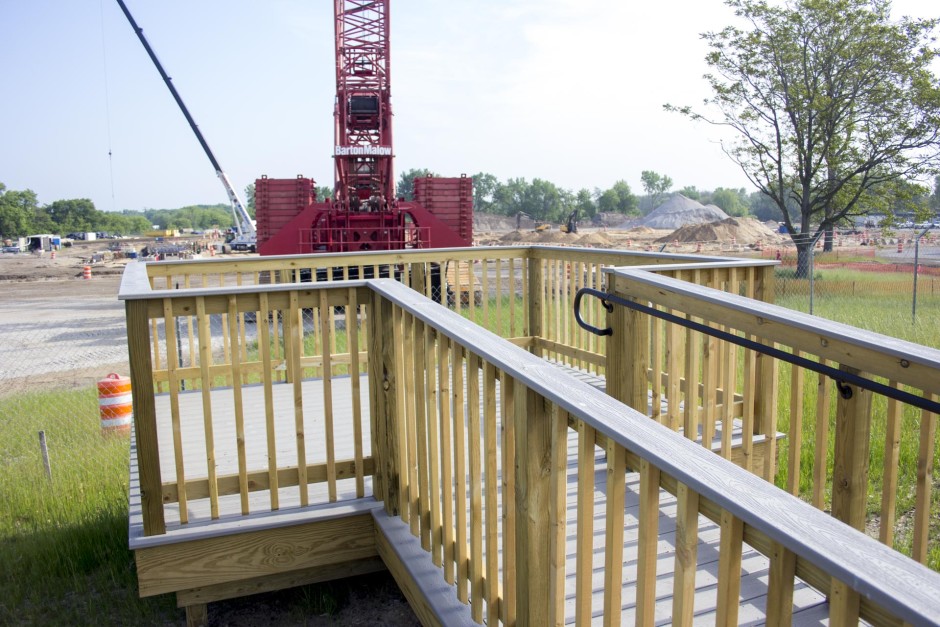 You can track the ocean voyage of Holland's new natural gas turbines and watch Holland Energy Park construction progress via webcam. You can view the project's timeline and keep up-to-date via P21's Facebook page.
And now you can watch the construction progress in person from the newly installed observation deck at the Holland Energy Park construction site at East 7th Street, west of Fairbanks.
The Holland Board of Public Works (BPW) installed and opened the observation deck to the public this week. Visitors of nearly every physical ability can access this ADA compliant deck to enjoy a panoramic view of construction progress on what will be the Holland Energy Park.
"Now is the time to get your 'before' pictures from the observation deck," said Dan Nally, business services director at the Holland BPW. "And what fun for little kids who enjoy watching large construction equipment in motion. This is a legacy project, improving our community, and those same kids years later will say, 'I remember watching this being built as a child.'"
Once major construction on the project is complete, the observation deck will get a second life when it is picked up and moved to the trails that overlook the wetlands on the north side of the Holland Energy Park.