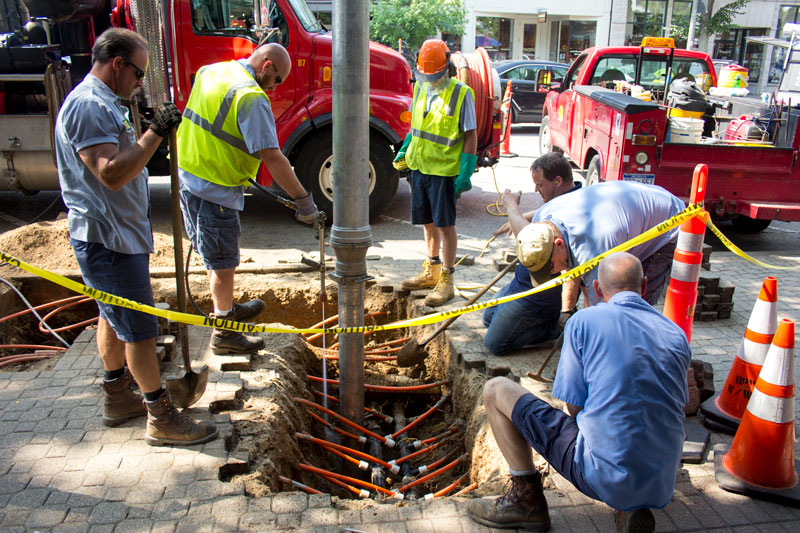 The BPW is currently working with Holland-based architect GMB to study and plan for the transition of the snowmelt system from relying on James De Young (JDY) Unit #3 to the Holland Energy Park. With the eventual retirement of Unit #3 at JDY, the proposed plan is for construction of a new snowmelt main from the natural gas plant down 8th St and connecting to the existing main line at 8th and Columbia Ave.
The Holland BPW is also considering expansion of the snow melt system with the potential for district energy (using the same system to heat buildings), which could also mean a new snowmelt main down 9th St.
Holland has been enjoying clear sidewalks and streets in the downtown commercial corridor since the system was installed in 1988. It's an important factor in sustained commercial business success during the winter months, and as downtown has grown, so has the demand for clear streets and walkways.