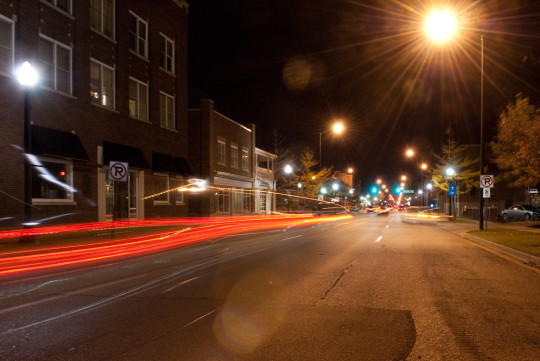 Holland Board of Public Works electric customers looking to support alternative energy can now choose to have a portion or all of their electricity generated by renewable sources. Beginning July 1, 2013, HBPW will offer an Elective Renewable Energy rate to all customers.
"Offering this Elective Renewable Energy option responds to our overall strategy to develop a diversified portfolio of energy sources and meet customer interest in renewable energy," says Dave Koster, general manager. Renewable energy sources include wind, solar, heat from the earth's interior (geothermal), biomass, landfill gas and others. Renewable energy has a variety of benefits, including reduced reliance on imported and domestic fossil fuels, reduced emissions and lower levels of air and wastewater pollutants.
Renewable energy costs more to produce. For this reason, the rate is offered as a premium, at one and one-half cents per kilowatt hour (kWh) on top of the normal rate. A customer may purchase renewable energy in blocks of 100 kWh or as a percentage of their monthly usage. HBPW offers some of the lowest rates available in the region.
In 2012, nearly five percent of the electricity supplied by HBPW came from renewable resources. Renewable energy credits were acquired through power purchase agreements with Grayling Generating Station for biomass and North American Natural Resources and Granger for landfill-based generation. HBPW recently negotiated agreements for 32 megawatts of wind energy from E.ON Wildcat 1 and Beebe Wind, which will bring its renewable energy supply to more than 16 percent by 2015.
Michigan law requires utilities to have at least ten percent of their electricity come from renewable resources by 2015. "The addition of the wind energy gives HBPW the ability to now offer this option to customers and meet the state requirements mandated by Public Act 295," said Koster.
The Elective Renewable Energy rate does not eliminate or replace the Renewable Energy Charge currently found on all customer bills. The Renewable Energy Charge is the funding mechanism put in place by Michigan law for utilities to meet the state requirement. This charge remains in place. The new Elective Renewable Energy rate allows customers to choose how much more of their electricity they want to come from renewables.
Customers interested in Elective Renewable Energy should contact HBPW Customer Service at 616.355.1500 or hollandbpw.com to enroll. Enrollment is for a minimum of 12 months.
The Holland Board of Public Works (HBPW) is a community-owned enterprise providing electric generation and distribution, water, wastewater treatment and broadband utility services to nearly 28,000 business and residential customers in the Holland area. HBPW is committed to enhancing the economic and environmental vitality of the community, providing reliable services at the lowest rates achievable through innovation, efficiency and professional operations.