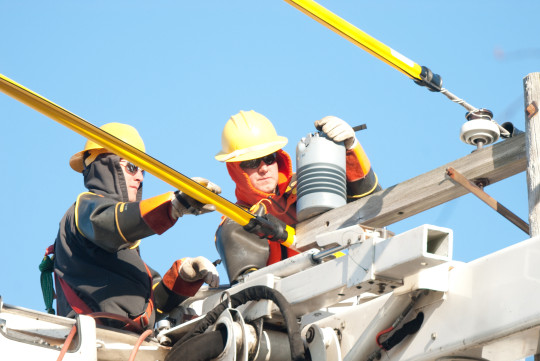 Annette Manwell | From the Holland Sentinel | Read the Full Article
Holland — HDR, the firm that recommended that the city of Holland choose combined cycle natural gas for its electrical generation, also could become the engineer for the project.
The Holland City Council will decide Wednesday whether to affirm Monday's decision by the Holland Board of Public Works Board of Directors to hire the firm at an estimated cost of $2.5 million. The decision was made in December to build a new power plant at a location other than the site of the James DeYoung power plant.
HDR could, if approved by the city council, provide engineering services to the BPW for the design of the new power plant. Services will be billed on a time and materials basis, General Manager Dave Koster said. Although $2.5 million is the estimate, that amount could end up being different. He expected the services provided by HDR will amount to about 1 to 2 percent of the total project cost.
Koster and Business Services Director Dan Nally said much of the overall cost for HDR's services also would be decided on how much work the firm does to assist with the expansion of the city's snowmelt system and the district heating component of the Holland Community Energy Plan.
The BPW put out a request for qualifications — a report that helped BPW determine which firm was most qualified to accomplish the job — to seven firms but received only three back. While HDR's costs were estimated at more than another qualifying company, that company is based in New Jersey and travel expenses were not included. HDR's Ann Arbor office would be handling the BPW's engineering needs.
HDR will have team leaders to oversee mechanical, instrumentation, electrical, permitting, architectural and civil and structural aspects of the new plant, said HDR Project Manager Ron Utter.
A timeline for the power plant has not been given because the site has not been chosen, Nally said. The BPW did enter into a closed session meeting Monday to discuss property acquisition. It was not stated if it was concerning the location of the power plant, and no action was taken. The location of the plant also would need city council approval. Once the location is finalized, the necessary equipment will be decided and the air permitting process will begin, Nally said.