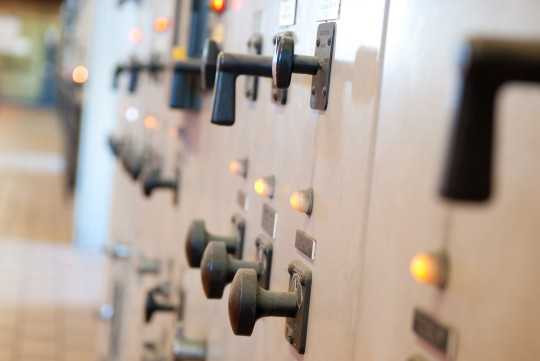 From the Holland Sentinel | Read Full Article
Holland — The Holland Board of Public Works was awarded Monday the Diamond recognition from the American Public Power Association.
The award recognizes companies that provide the highest degree of reliable and safe electric service to its customers, and the BPW was one of six to earn the recognition. There are 2,006 public power companies in the U.S. Only 12 have earned the award, BPW General Manager Dave Koster said.
The award was given Monday by Brent McKinney, chair of APPA's RP3 Review Panel at the association's annual Engineering and Operations Technical Conference in Kissimmee, Fla., it recognizes public power utilities that demonstrate proficiency in four key disciplines: Reliability, safety, workforce development and system improvement, according to a statement from the BPW. Criteria within each category are based on business practices and represent a utility-wide commitment to safe and reliable delivery of electricity.
"Receiving the RP3 Diamond designation is a testament to our staff and the great work they do on a daily basis," Koster said. "It's an honor to be recognized on a national level for the work we are doing locally in Holland."
The BPW learned Monday it also was awarded the APPA Community Service award for various projects it has done in the community including Adopt-A-Highway, National Night Out participation, recycling events and sponsoring the Hope College Student Housing Energy-Saving Competition.
This award is given to public power utilities that have demonstrated commitment of the utility and its employees by enhancing the quality of life in the community through activities that address a community need or improve the community's social, cultural, educational or economic environment, while providing an opportunity for employee involvement.
The BPW "is committed to being involved in the Holland community," Koster said, adding there is more than 30 programs it's involved in. It is a way for the BPW to give back, "but it gives our employees a chance to be involved in a variety of community service projects as well."
That award will be presented to BPW on June 18 at the APPA National Conference in Nashville, Tenn.