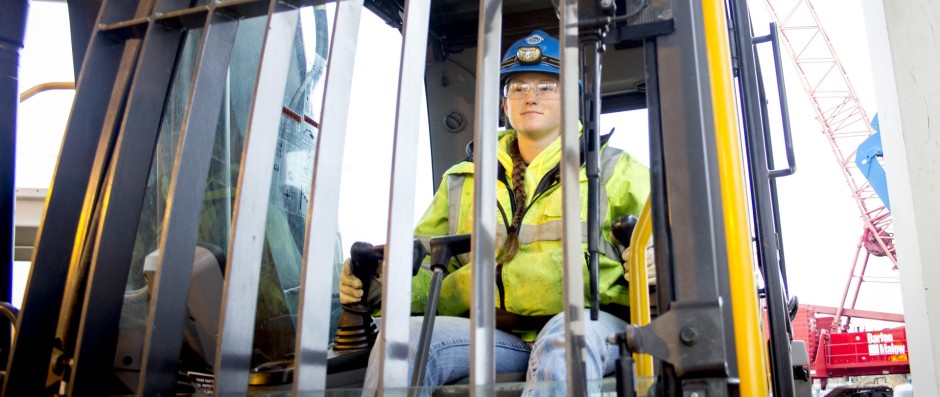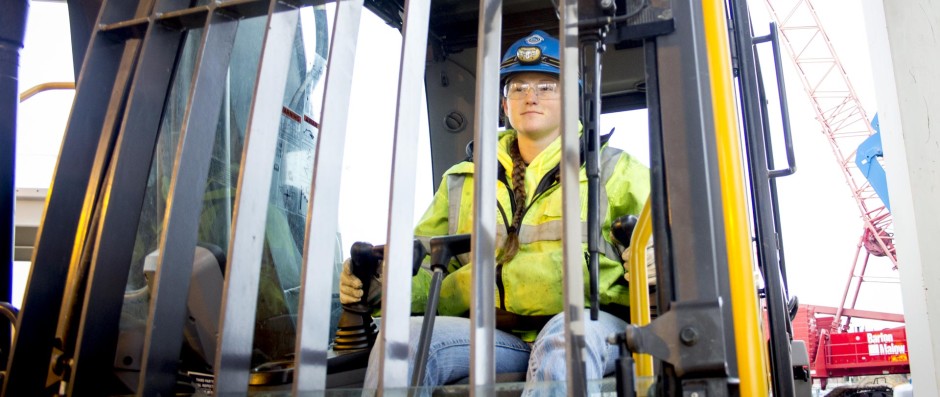 Energy Park builder Krystle Kosbar wins MASCI Apprenticeship Award
Barton Malow employee Krystle Kosbar earned the 2015 MASCI Excellence in Apprenticeship Award for her commitment to developing her craft, leadership skills, community service and competitive spirit. The Michigan Apprenticeship Steering Committee (MASCI), founded in 1977, is a multi-sector advocacy group promoting the benefits of Registered Apprenticeship programs. Kosbar has been an apprentice with Barton Malow at the Holland Energy Park since March 2015 developing her skills as Operating Engineer.
"Krystle sets a great example for the next generation of builders," said Pat Zinser, the instructor who nominated her. "Energetic, sharp and always on top of her game, she's been a valuable asset to our team."
The Holland Energy Park construction project employs over 200 builders from across the region, about 18 of which are Registered Apprentices developing their craft.
"I can't imagine a better project to help workers improve their craft," commented Dan Nally, business services director at HBPW. "The Energy Park is a chance to learn while working on a world-class project."
Kosbar was also featured in a Pure Michigan Talent Connect video promoting construction jobs for the state. Check it out below: