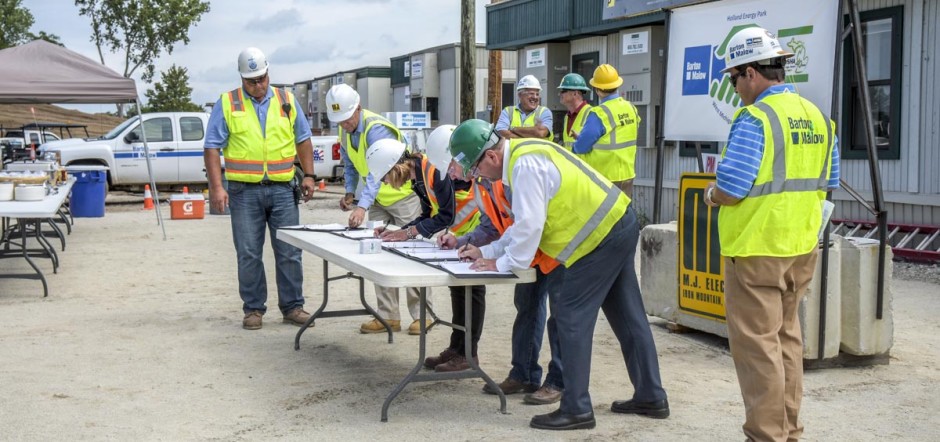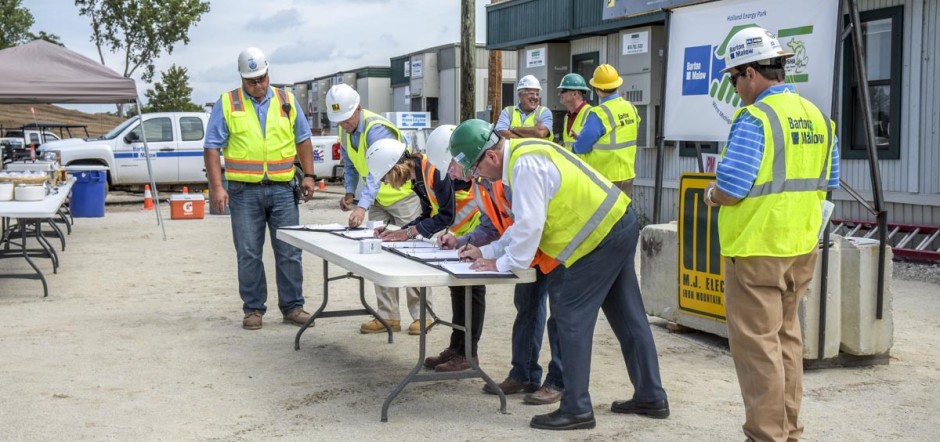 Barton Malow, partnering contractors and unions signed a partnership agreement with the Michigan Occupational Safety and Health Administration (MIOSHA) on Wednesday marking a pledge toward an exceptionally safe work site at the Holland Energy Park. The agreement represents a proactive commitment toward demonstrating leadership, responsibility and accountability in worker safety across the whole project. It also sets forward an ultimate goal of zero injuries, zero accidents and zero near misses – goals to be accomplished by creating 100% safe site conditions through collaboration, education, monitoring and enforcement.
The Holland Board of Public Works is a supporting partner of the agreement, which is consistent with our absolute commitment to employee and vendor safety in our operations.
*Special thanks to Brenda Woodman for providing photography.